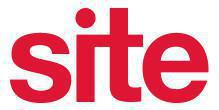 UniQuest: Trots lid SITE
Over SITE - Society for Incentive Travel Excellence
Accomplishing More Together
Founded in 1973, the Society for Incentive Travel Excellence (SITE) is comprised of 2,000+ members and 29 local chapters. Our members are incentive travel professionals who know from experience that incentive travel works. It works to reward, retain and motivate employees! The SITE global member community, which represents 84 countries is on a mission to strengthen and inspire this extraordinary industry.
Our Values
Connections
A community of exceptional people, SITE connects individuals to like-minded peers who share the same interests and passions. Access, relationship building and sharing of professional experiences deliver connections that recharge and build careers. As the global authority on incentive and motivational travel, SITE also bridges the gap between our members and business leaders who seek improved performance through these powerful experiences. Learn more about the hallmark of our community, SITE Events.

Creativity
SITE's members bring industry-leading expertise to their companies and clients as well as something extra: A unique can-do attitude that transcends the everyday and drives powerful creation. They inspire clients and the people who benefit from incentive travel. This creative approach means we do things a little differently—and we're proud of it! See examples of the inventiveness recognized among our community.

Trust
Our network of leaders and business owners is honored to not only deliver positive results to our companies and clients, but, more importantly, to do so with an explicitly stated regard for ethics, transparency and mutual respect. Personal and professional values inform how we do business. We treat people right. Learn more about the SITE Code of Ethics.

Results
Incentive Travel. Business Results. Incentive travel is a proven business strategy that provides a measurable ROI. Our focus lies in what we can achieve for our companies and clients, while also bringing value to our members themselves: tools to improve business; a supportive professional community; and a platform for industry advocacy. The SITE Foundation is committed to enhancing the awareness and effectiveness of motivational experiences and incentive travel.